Monument Reassembly / Museum of Contemporary Art / Chicago Illinois USA / 2020 /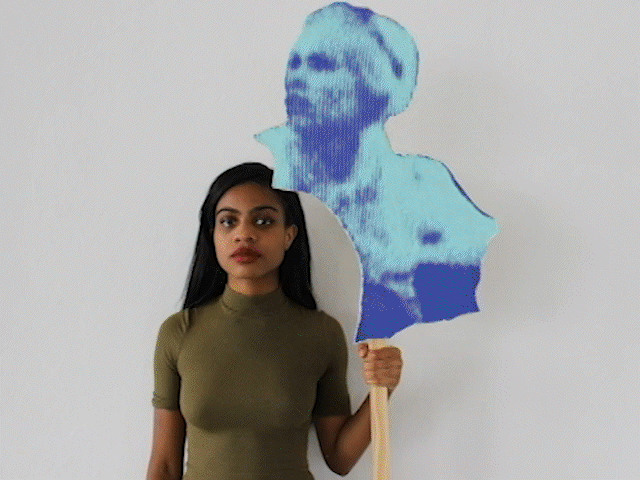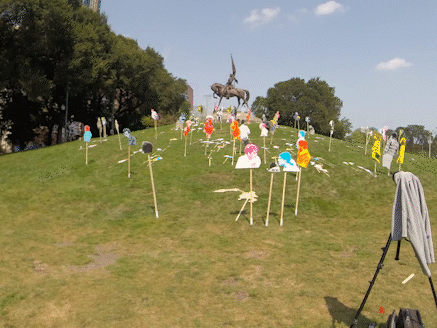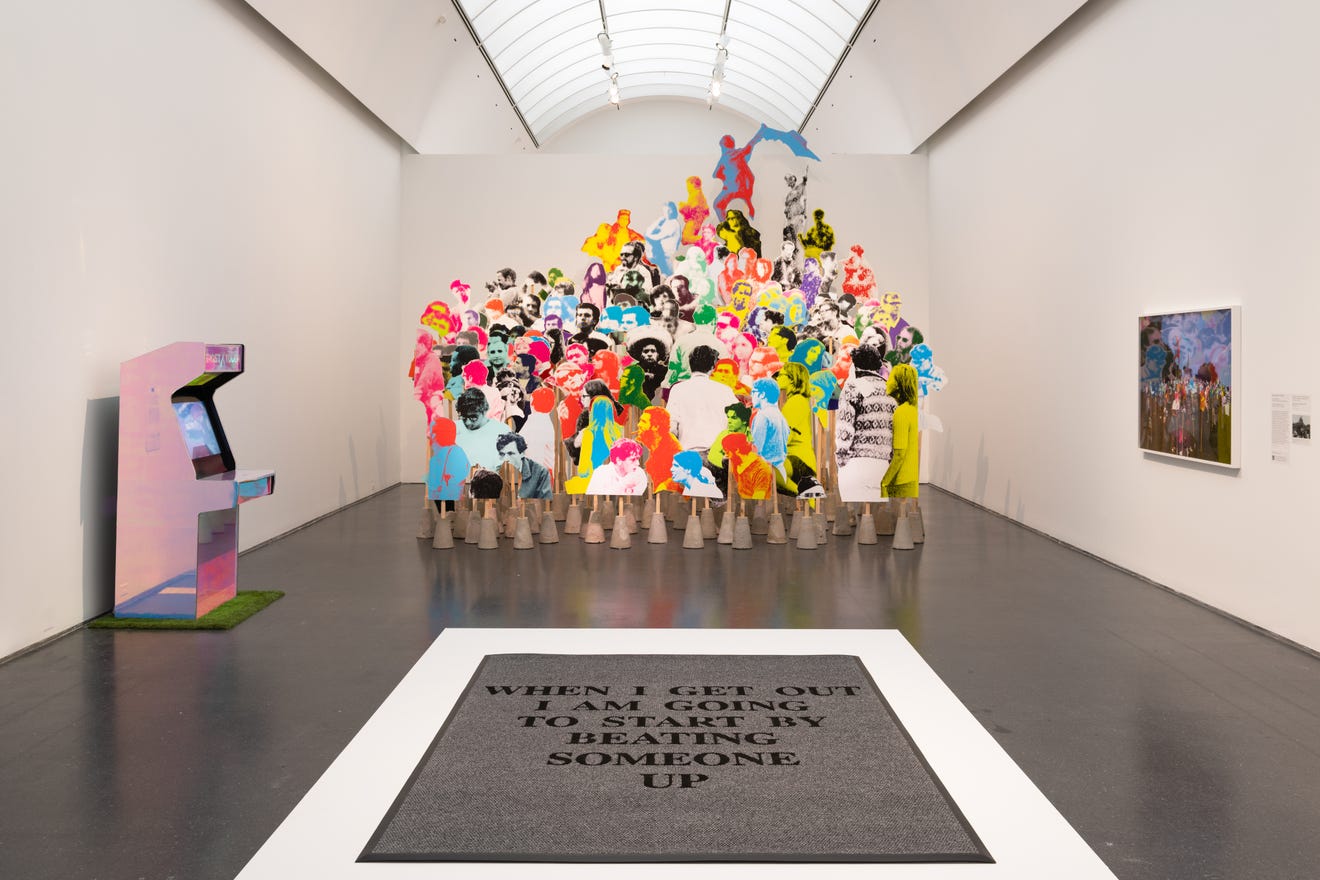 Description /

Monument Reassembly, 2021, wood, paper, ink, adhesive, cement, hardware, framed photograph with Cecil McDonald Jr, dimensions variable

First staged as an intervention and performance in public space in 2018, the installation Monument Reassembly invites participants to recreate an iconic moment in Chicago's history: the anti-war protests during the 1968 Democratic Convention. The artwork connects the discontent and protests of today with those of Chicago's past, demonstrating how all Chicagoans participate in the city's history. The civic sector constantly grapples with redressing the decisions of yesterday while simultaneously creating new policies, programs, and choices that draft the history of tomorrow. The piece is inspired by Peter Bullock's iconic photo of protestors in 1968 in Grant Park at the Logan Monument in the Chicago History Museum's collection.