Sustainable Societies for the Future: The Chicago Edit / Chicago Illinois USA / October 15-17 2021 /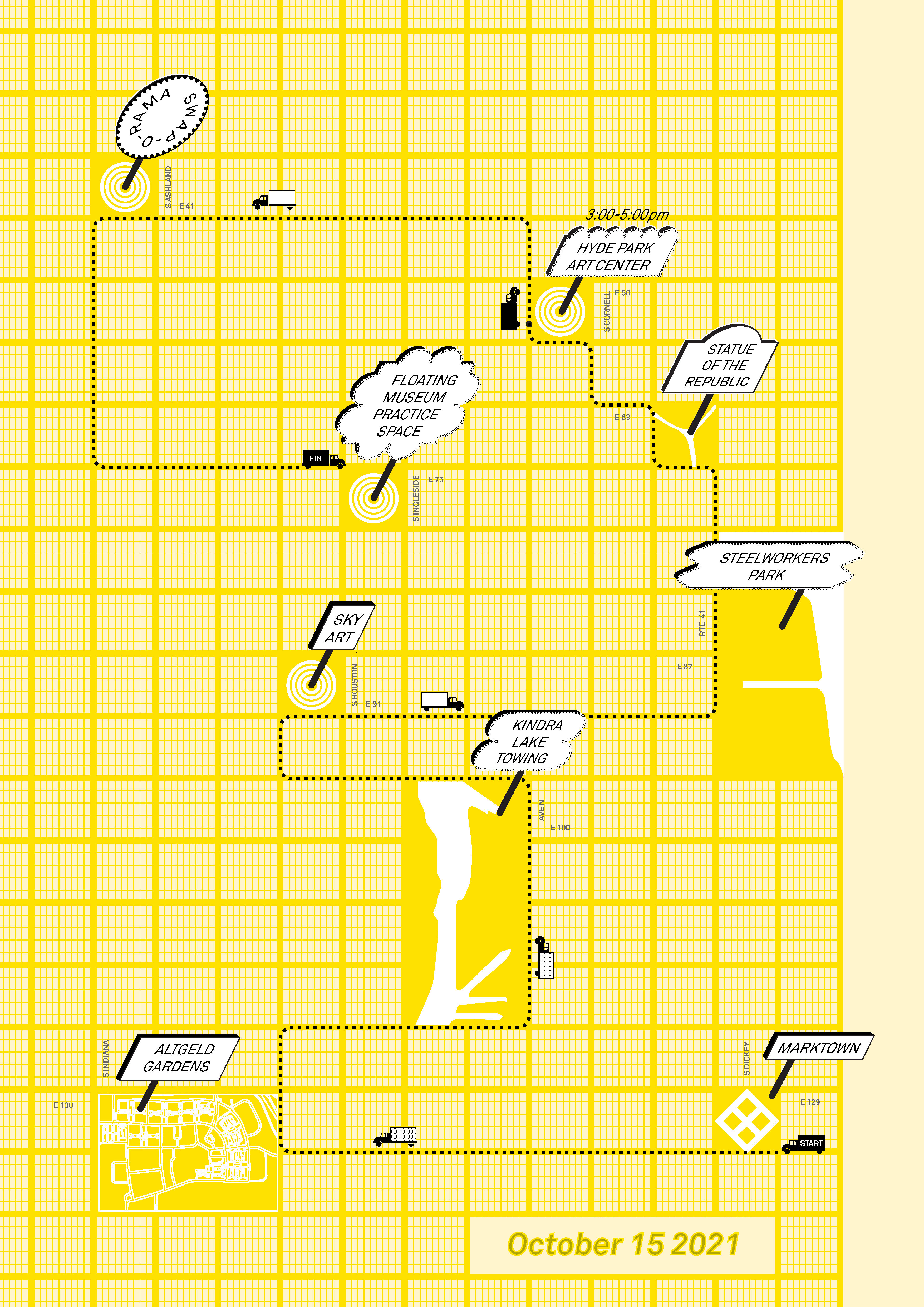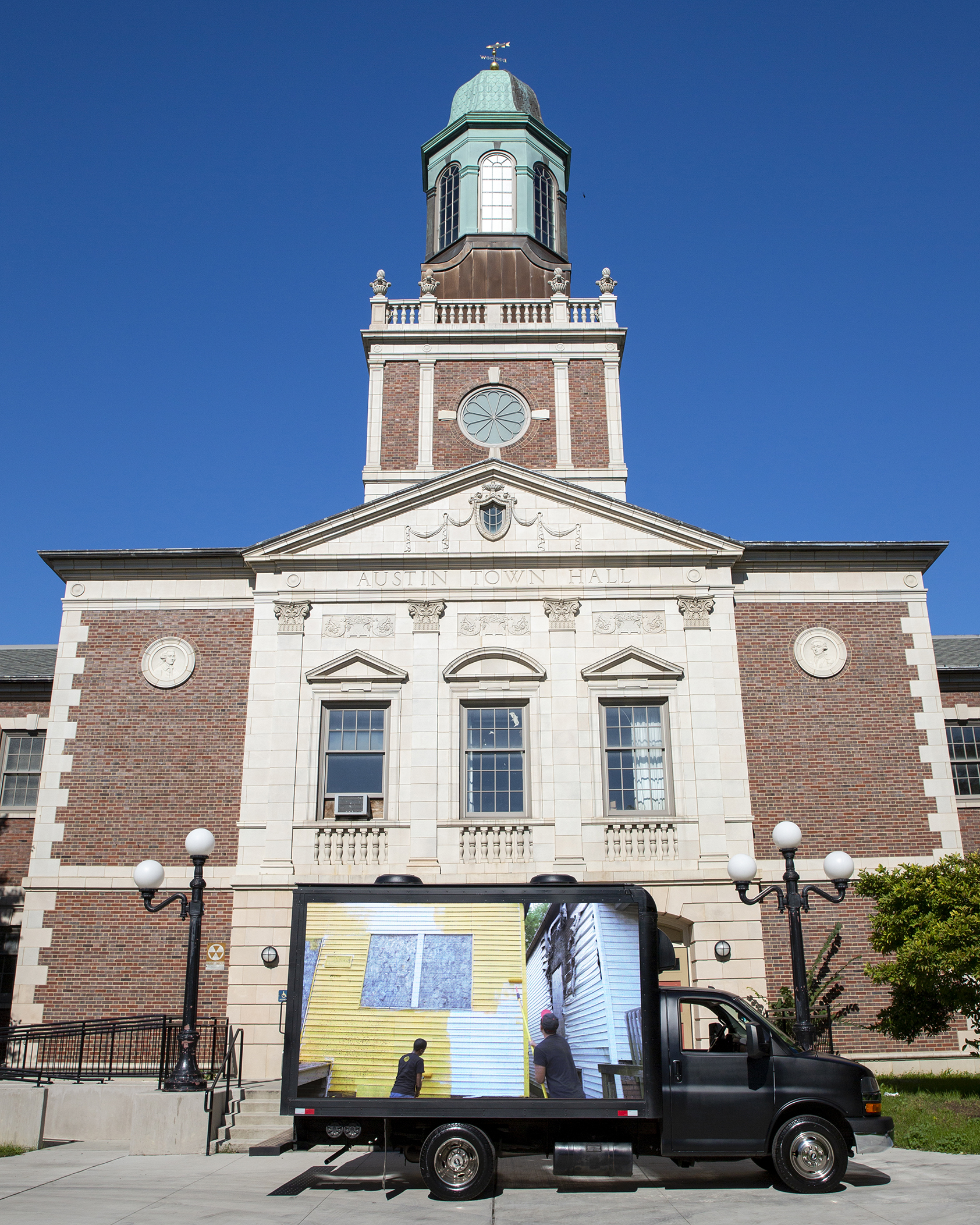 Description /

Building on the first exhibition presented at the Malmö Konstmuseum, Sustainable Societies for the Future : Chicago Edition includes work that engages with the following questions: How do we make societies more inclusive, safe, resilient and sustainable with all of the challenges we are facing today regarding climate, social inequality and the world's growing population? And how can we accumulate change through art that explores collectiveness and social engagement for a better future together?

The second edition, which includes artists presented in the first exhibition in Sweden, is curated by Floating Museum and uses an LED truck as the exhibition platform and moves through the city over a period of three days. The exhibition presents a program that is mobile and investigates urban landscape, social geography and creates juxtapositions and complimentary moments between streetscape and the Nordic and American artist contributions.

The mobile exhibition format builds on using the 'space of flows' to stake a curatorial position outside of a static brick and mortar presentation, imagining possibilities for mobility, geography and mapping networks. The gesture also exists in the continuum of artists examining their relationship to institutions, and responds symbiotically to the evolution of museums—ranging from the cabinet of curiosities or Wunderkrammer between the sixteenth and eighteenth centuries, transitioning to the dense accumulations of time-capsule vitrines in nineteenth century museums, to the complete contrast of the contemporary art space, or as James Putman writes, "the modern art museum with its own, purist display aesthetic, a highly self conscious viewing space which proclaims the institutionalization of art."[1]

Shifting from the modern art museum and repurposing a format generally used for mobile advertisement, the LED exhibition program visited locations across Chicago ranging from major art institutions, community spaces, a vehicle emission testing site, and historical spaces across the south, west and northsides.

[1] James Putnam, Art and Artifact: The Museum as Medium (New York: Thames and Hudson 2001)


Participating Artists /

Christian Falsnaes (DK), Max Guy (US), Minna Henriksson (FI), Hesselholdt & Mejlvang (DK), Ingela Ihrman (SE), Toril Johannessen (NO) & Marjolijn Dijkman (NL), Cheryl Pope (US), Wang & Söderström (SE/DK), Amanda Williams (US), and Michael x Ryan (US).

Curated by the Floating Museum (Faheem Majeed, Andrew Schachman, Jeremiah Hulsebos-Spofford, and Avery R. Young, US).

Thank you to the Nordic Culture Fond, Nordic Council of Ministers (Nordic Talks), The Danish Arts Foundation (DK), Danish Arts in Chicago (DK), Mondriaan Foundation (NL), OCA (NO), FRAME (FI), and Barbro Osher Pro Suecia Foundation (US).