Current: Cultural Transit Assembly / CTA Green Line / Chicago Illinois USA / 2018-19 /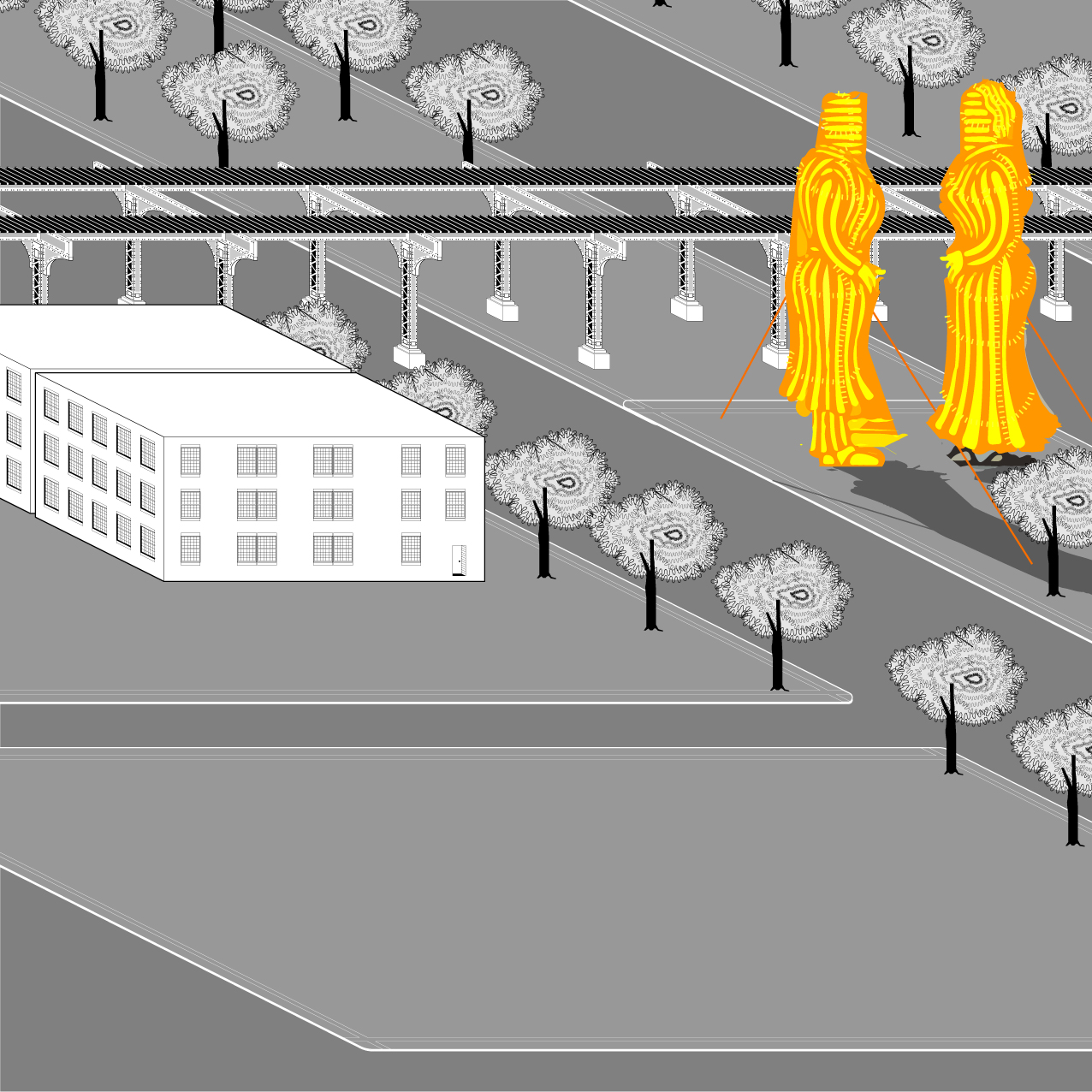 Description /
Floating Museum is partnering with the Chicago Transit Authority and Chicago Park District to transform the Green Line into a moving cultural destination, activating several parks along the south and west ends of the line. Cultural Transit Assembly serves both to celebrate the cultural work being done in these neighborhoods as well as to strengthen the ties between these spaces. This project is also an opportunity for Floating Museum to continue to foster collaborations between local, municipal, and community based organizations with larger city institutions.
Floating Museum has developed site-specific exhibitions that highlight local histories with complimentary public programs including live musical performances, panel discussions, neighborhood walking tours, film screenings, and more.
Cultural Transit Assembly
is happening up and down the CTA Green Line and includes
Founders
which is a mobile monument and collaboration between Floating Museum, Chris Pappan and Monica Rickert-Bolter.
Founders
will pop up on once a week on Wednesdays (July 2019 - September 2019) in community sites adjacent to the Chicago Transit Authority Green Line. The sculpture is part of a series by Floating Museum highlighting historical figures that elevate the stories of indigenous people and people of color, honoring the often-overlooked roles they've had in shaping our contemporary world.
Floating Museum will also be presenting public installations outside of Austin Town Hall, next to the Central Green line Station and Garfield Park, next Conservatory-Central Park in August.
Floating Museum is presenting
Soul El
, on regular service Green Line trains and it will inlcude live musical performances weekly on Thursdays. Two traincars will feature art installations on the inside and outside of the cars.
This project is partially supported by ComEd, Indiana University's New Frontiers in the Arts & Humanities Program, and grants from the Field Foundation, the Gaylord and Dorothy Donnelley Foundation and the Terra Foundation as part of Art Design Chicago.