Cultural Transit Assembly / CTA Green Line / Chicago Illinois USA / 2018-19 /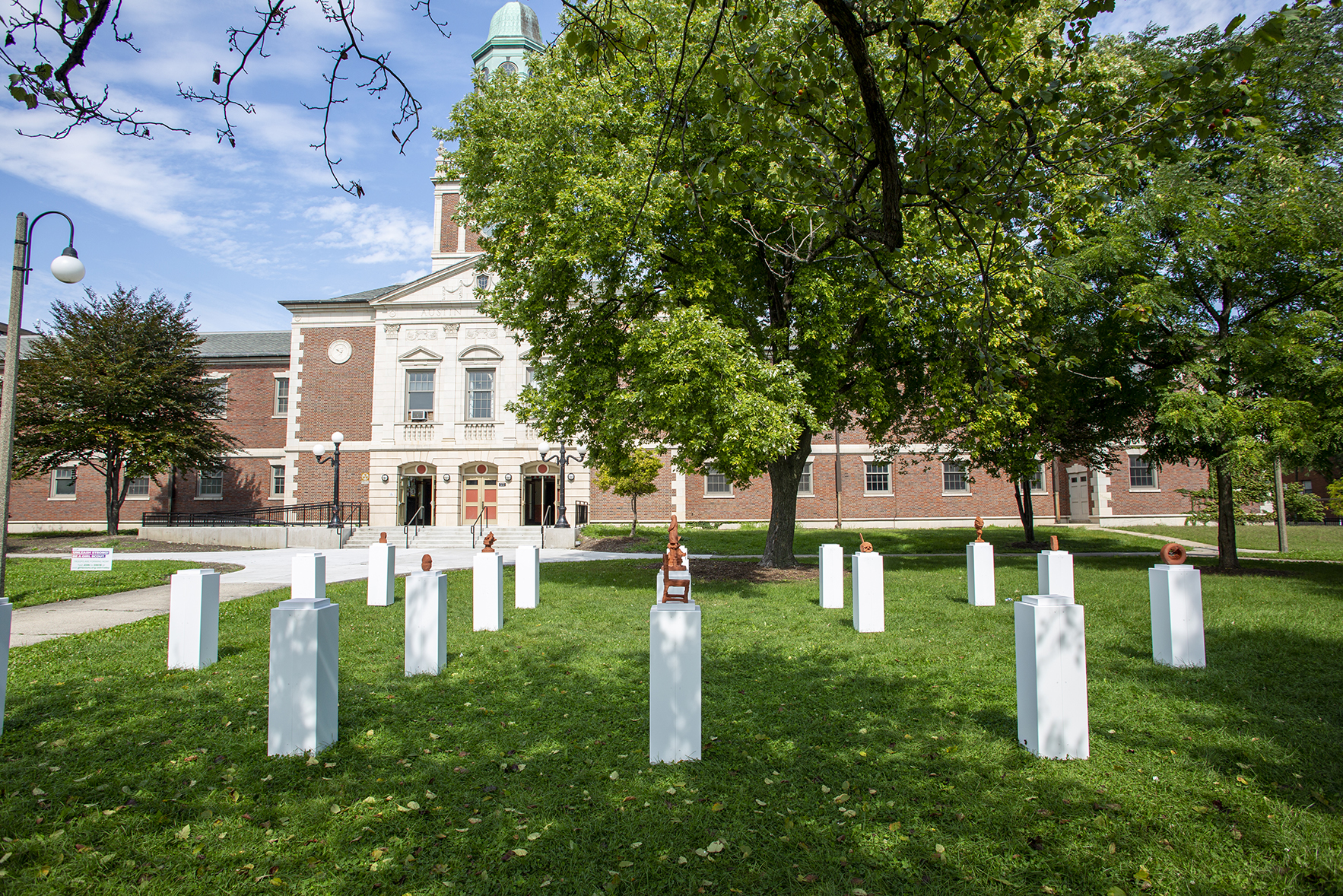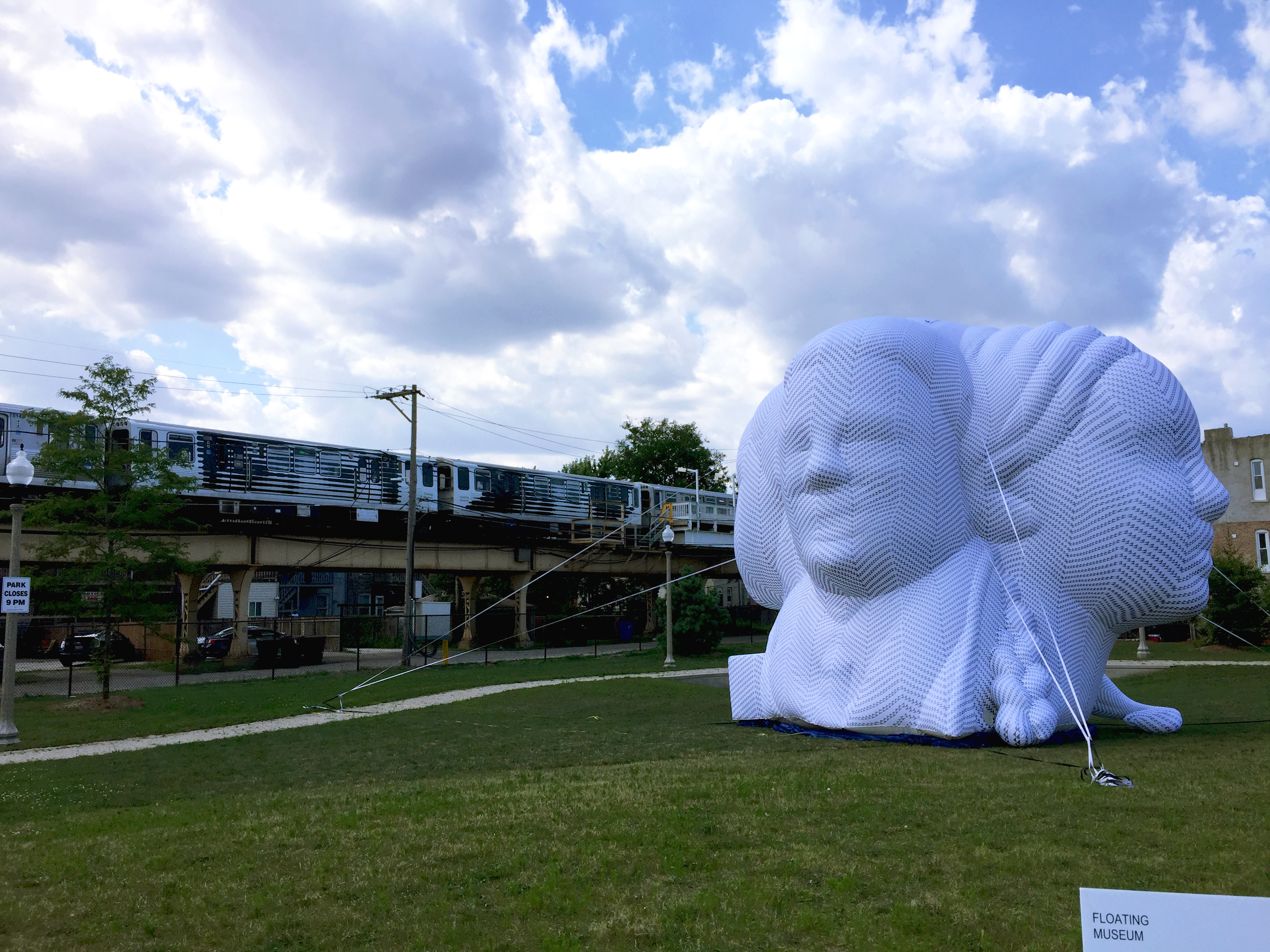 Description /
Cultural Transit Assembly (CTA), a multisite, cross-city, public art exhibition, was launched in 2018 and ran through 2019. Our first program was Logan Monument ReAssembly, which marked 50 years since Peter Bullock took his original historic photo on August 26, 1968. With the support and collaboration of local artists and communities, CTA ran through the summer of 2019, activating Chicago's Green Line with free public arts programming.
From July to September 2019, Floating Museum partnered with the Chicago Transit Authority and Chicago Park District to transform the Green Line into a moving cultural destination, with activations in several parks along the south and west ends of the line. The project celebrated local histories and ongoing cultural and artistic work in Austin, Garfield Park, Grant Park, Washington Park, and other neighborhoods along the line.
Over 40 artists, 12 organizations and public parks partnered with Floating Museum on Cultural Transit Assembly. From July to September 2019, the primary exhibition period, there were an estimated total of over 100,000 direct engagees and many more who experienced the exhibition from train car windows, online viral videos, and generous media coverage.
Programs Included:
• Chicago Transit Authority Green Line window wrap and two train car galleries featuring new works reflecting on Chicago's founders
• 5 performances of Soul El, performance on regular service Green Line Trains that merged music, dance, and fashion, with 300 participants
• 4 collaborative installations in neighborhood parks (Garfield Park, Washington Park, Bronzeville, Austin, Englewood, Pilsen)
• 13 popup events featuring the 30-foot tall inflatable sculpture, Founders, with 500 participants
• Curated feature at EXPO Chicago with an estimated 38,000 impressions
With CTA we aimed to confront and challenge notions about who belongs where, who is allowed to take up space, who is allowed to narrativize their own stories, and who is allowed to create; especially those notions that are fundamentally racist, sexist, ableist, classist, elitist, and ageist.
This project was partially supported by ComEd, Indiana University's New Frontiers in the Arts & Humanities Program, and grants from the Field Foundation, the Gaylord and Dorothy Donnelley Foundation and the Terra Foundation as part of Art Design Chicago.